Top Reasons To Live In San Diego And Never Leave


San Diego is the land of surf and sun and its laidback attitude, the multitude of hiking trails, gorgeous beaches, and booming culinary inspire people from all over the United States – and even the world – to pack up their belongings and head west. Here are the top our reasons to live why you should live in San Diego and never leave!
Live by the Sand and Salt
Ah, the beaches. The city's wide, soft, sandy beaches are packed in the summer months when the tourists flock to San Diego. In winter, however, the beaches are often refreshingly uncluttered of people and residents can go for peaceful walks along the shoreline.
(Nearly) Perfect Weather
This is a big one! San Diego has the most temperature weather in the United States. And when it does sometimes creep into the 80s and 90s in August and September, everyone just heads to the beach for a refreshing dip in the ocean. Maybe not this week...
Excellent Restaurants
With so many excellent independent restaurants in San Diego, most residents make it a favorite pastime to continue to try new ones every weekend, while still making sure to visit their favorites. San Diego is also home to the world's best fish tacos.
Nature and Hiking
San Diego is home to a plethora of scenic hiking trails. Head to Torrey Pines or challenge to head up to Potato Chip Rock in Poway to take in the high, panoramic views. San Elijo Hills also has a number of hiking trails, including a trail up to Double Peak, which is the highest point in San Diego County.
Outdoor Living
The houses are small in San Diego (unless you have lots and lots of money), but no one is too bothered by it. Why do you need square footage when you want to just be outside enjoying the incredible weather, anyway? P.S. this is from one of our listings that just closed!
We can see why a lot of people want to live here. Let us help you find your perfect home here in San Diego!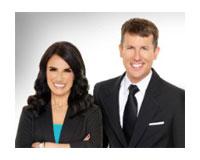 Author:
Emma Lefkowitz and Brian Tague
Phone:
619-647-1739
Dated:
January 31st 2019
Views:
492
About Emma Lefkowitz and: The Barron Team is a small and powerful team of professionals, led by Emma Barron Lefkowitz and supp...