Creative Utensil Storage Space
Great Idea for your kitchen!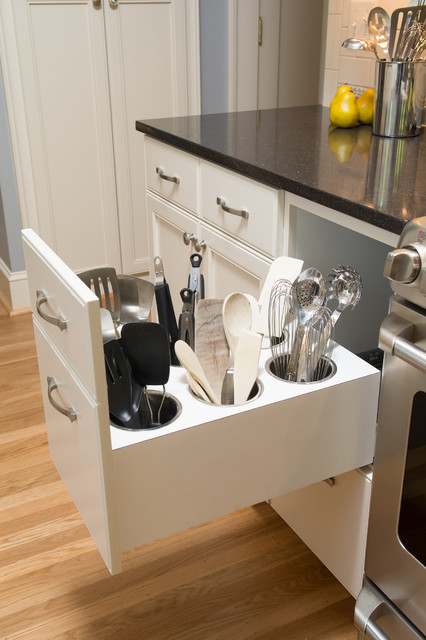 Creative Utensil Storage
We LOVE this hidden, but highly utilitarian, access to kitchen utensils. To the naked eye this base cabinet looks like a typical three-drawer configuration. But when you pull the top drawer open you find this great way to organize utensils without storing them on the countertop (and creating visual clutter).
Photo Credit:
Jeff Freeman Photography
Hearthstone Interior Design